Applications

Balloon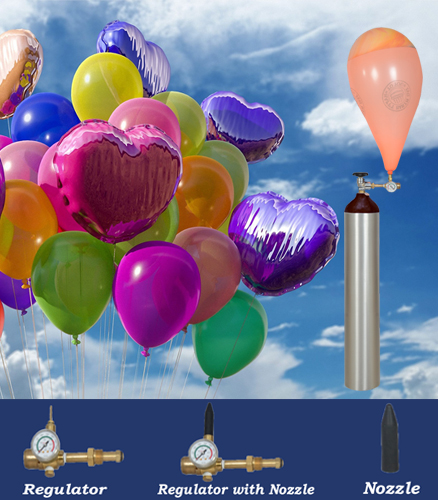 Al-can is India's first manufacturer of Aluminum High Pressure Cylinders for Helium Balloon which is light in weight and easy to carry, Complete Kit comes with Valve and Regulator with Nozzle. It's very easy to operate and safe for your party.
SPECIFICATION
WORKING CAPACITY
0.495ML W.C TO 50 LTR W.C.
WORKING PRESSURE
126 BAR, 139 BAR, 150 BAR AND 200 BAR.
Cylinder are made strictly as per safety standards, assuring a consistent and stable performance.
Approved by petroleum and explosive safety Oraganisation (PESO), Govt of India.
ISO 7866 with "Pi" (π) mark (TPED)/ CE mark (PED) approved by Apragaz.
MATERIAL
Manufacture from High strength aluminum alloy 6061A and Alloy 7060.
THREADS
ISO 11363: Part II: IS 3224 1-125, 12UNF, 750-16 UNF 25E Thread & other threads available as per request.
MARKINGS
As per International Standard. Additional marking available upon request.
FINISH
Standard finish is brushed body with clear lacquered makes it elegant in look and neck color as per gas to be filled.
GRAPHICS
Logos or labels available upon request.
FEATURES
Seamless, Light Weight Cylinder (40% Lighter than steel cylinder).
Easy to handle and transportation.
Corrosion Resistant interior and exterior wall surface.
Non-Magnetic.
No Special Maintence required, only require requalification every five years.
send an Enquiry