Applications

Asthma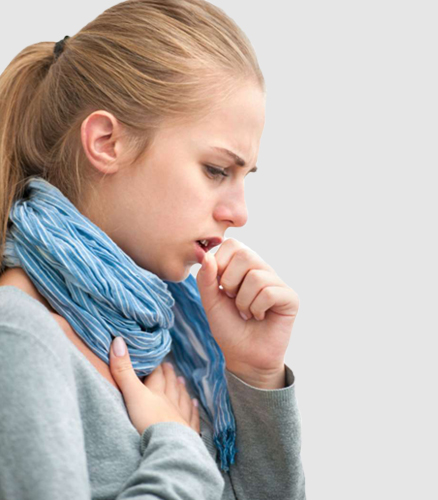 Asthma is one of the most common diseases in the World.
What Happens During a Severe Asthma Attack?
During a severe asthma attack, the way the body normally processes gases is impaired. This leads to lower oxygen levels and higher carbon dioxide levels in the blood, which, in extreme cases, can cause coma and Death.
Why do I need supplemental oxygen during a Asthma Attack?
People with Asthma, lung or heart disease have low levels of oxygen in their blood. This can make them feel tired and short of Breath.
In these cases, if the lungs are damaged, they may not be able to supply sufficient oxygen to the blood stream to meet the needs of the body.
Oxygen therapy is a way to give extra oxygen into your lungs and bloodstream by ensuring that there is sufficient oxygen to meet the body's demands. Oxygen enters the blood stream through the lungs and pumped around the body by the heart, which makes it easier to breathe. And it can reduce the hearts workload.
AL-can's Range of portable cylinders are now available with nebulizing effect for Asthma patients.
Al-can Cylinders can be fill/refill at any dealers or gas manufacturer in India/Abroad
Nebulization with oxygen is very effective, especially for chronic Asthmatic patients, because when you inhale the oxygen along with the medicine (in Nebulization Chamber) it reaches deep into the lungs in the form of Fumes, as it takes few minutes to give you relief from breathlessness.
For Asthmatic Patients, medicines taken by Nebulization with oxygen is more effective than the Tablets taken orally for the same effect.
The whole process of Nebulization with oxygen is effortless, and even does not have any side effect and also does not require any electricity
Al-can cylinders are benefit to patients suffering from chronic bronchitis, occupational lung disease, lung cancer, heart attack, to treat respiratory distress syndrome in newborns, In homecare, for patients needing long-term oxygen therapy.
SPECIFICATION
WORKING CAPACITY
0.495ML W.C TO 50 LTR W.C.
WORKING PRESSURE
126 BAR, 139 BAR, 150 BAR AND 200 BAR.
STANDARD
Cylinders are made strictly as per safety standards, assuring a consistent and stable performance.
Approved by petroleum and explosive safety Oraganisation (PESO), Govt of india.
ISO 7866 with "Pi" (π) mark (TPED)/ CE mark (PED) approved by Apragaz.
Material
Manufacture from High strength aluminum alloy 6061A and Alloy 7060.
Threads
ISO 11363: Part II: IS 3224 1-125, 12UNF, 750-16 UNF 25E Thread & other threads available as per request.
Markings
As per International Standard. Additional marking available upon request.
Finish
Standard finish is brushed body with clear lacquered makes it elegant in look and neck color as per gas to be filled.
Graphics
Logos or labels available upon request.
Features
Seamless, Light Weight Cylinder (40% Lighter than steel cylinder).
Easy to handle and transportation.
Corrosion Resistant interior and exterior wall surface.
Non-Magnetic.
No Special Maintenance required, only require re-qualification every five years.
send an Enquiry